I highly recommend you book a session at Rootsie! Nicole was absolutely fantastic to work with. She had a great spot picked out and came with lots of ideas. She was very patient with my two small children yet worked quickly to get the shots. With kids, you never know how the pictures are going to turn out, but I was floored with every image Nicole sent me! I couldn't pick a favorite- they were seriously all that good. Do yourself a favor and book with Nicole. You will not be disappointed. If you need any more convincing, just look at the photos on her page. They speak for themselves! -Allison G.
Nicole was absolutely AMAZING to work with! I was a bit nervous how things would go with twin newborns and a toddler. Nicole made everything so easy and seamless. She came completely prepared - not only did she have an endless supply of props and accessories for the babies, she had tools to help keep the babies calm (including the infamous "shusher"), I am in awe of her professionalism and preparedness. She handled everything with ease - even a stubborn toddler. This is all in addition to her impeccable taste and artistic eye. She captured so many precious moments of the twins, their big sister and myself. I had a hint of what I wanted the pictures to look like - but she blew any and all expectations out of the water. I am in love with every single photo! I cannot thank Nicole enough for the pictures that will forever document this special time in our lives. And I cannot wait to book our next family session! -Mariel C.
Nicole is an amazing and patient photographer who knows how to keep the ball rolling along, especially with kids. I have two very active little boys that are hard to pin down and Nicole is able to get the shot! She is awesome at texture, location and composing a photo that you will treasure forever. She found the most beautiful spot with gorgeous lighting. I know that (many years from now) my kids will have something tangible to look at from a time that will always remain the best years of my life. -Holly B.
Words cannot describe how happy I was with Rootsie Photography. Nicole is the most pleasant, creative, fun photographer you will have the pleasure of working with. My daughter enjoyed the entire experience and her photos turned out so magical! My only regret is that I didn't have the chance to take her in for a newborn photoshoot. Still, my 4-year-old daughter and I will have beautiful photos we can cherish for a lifetime. Kasia S.
Nicole was wonderful! She came to my house for my daughter's newborn photos at one week old. She was so patient and made sure we got all of the shots I had wanted, including one with my uncooperative almost 12 year old yellow lab. Leading up to the shoot she made sure she understood my style and even sent me ideas and photos of some of the cute props we could use. We're so happy with our photos and she even expedited a few so we could get our birth announcements out right away. We'll definitely use Nicole again to capture our daughters milestones! -Meredith O.
My husband and I did a maternity shoot and we absolutely love the photos! Nicole was amazing at capturing moments and emotions that we can hold on to forever! Can't wait to do our newborn shoot with her in August!! Highly recommend!! -Keera L.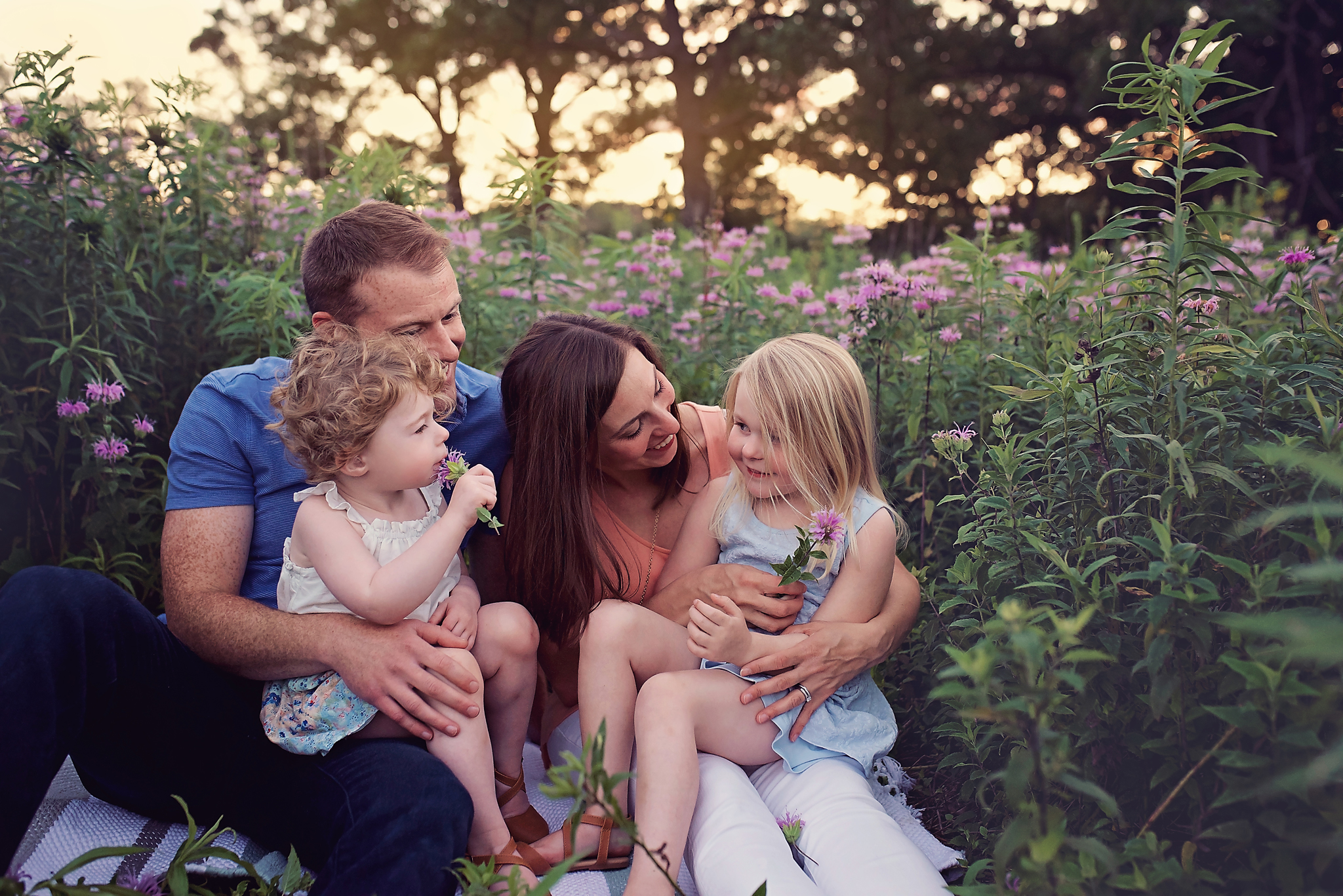 Nicole is such a talented photographer who knows how to get the perfect shots! She goes above and beyond to get to know your family prior to the session, and beautifully combines your vision with her creative lens. We couldn't have asked for a better experience during our family session. -Sarah H.
Nicole is so fun to work with. She went above and beyond to get my son to smile for pictures. She even invited us back for a second day to finish the shoot to ensure we got plenty of good shots since my son was a bit fussy at the initial shoot. The pictures turned out great and we plan to come back for 1 year and family photos! -Amy R.
We recently did an extended family session with Nicole - 6 adults and 4 kids and I have to give so many props to Nicole for being so calm and great with our family! We communicated a ton with Nicole while we were planning out outfits and poses and she was so responsive and nice to work with. We got our photos back within a few days - after seeing sneak peeks no less(!) - and we were so excited and pleased with the end results. She continues to be great to work with even post shoot and I would 100% use Nicole again! -Kelly S